Groups are instrumental to establish user permission to the appropriate templates. Users will be able to see submission data for anyone within the group they are assigned to. This concept is important to allow internal and external teams and agencies access to the same template but not allow visibility to submission data from other groups.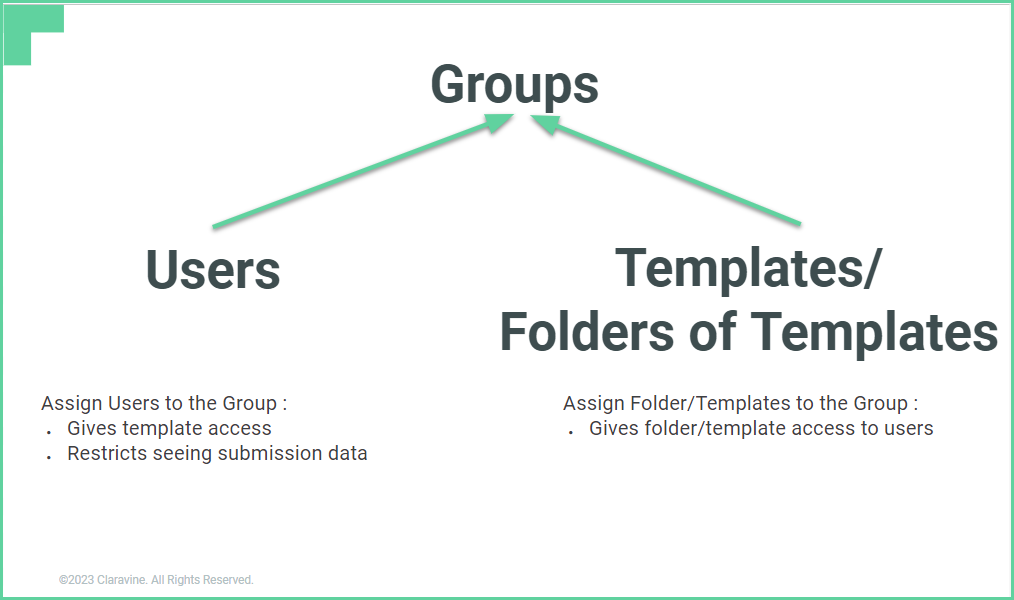 For example, Agency A provides Paid Search marketing for you. Agency X provides Paid Search marketing as well. The agencies are competitors and should not be allowed to see submission data for the other but we do not want to create a separate template specific to each agency.
By creating two groups in Claravine named "Agency A - Paid Search" and "Agency X - Paid Search", then assigning the Paid Search template to each group, and assigning the correct agency users to each group, both agency users can utilize the same Paid Search template but not see each other's final submission data.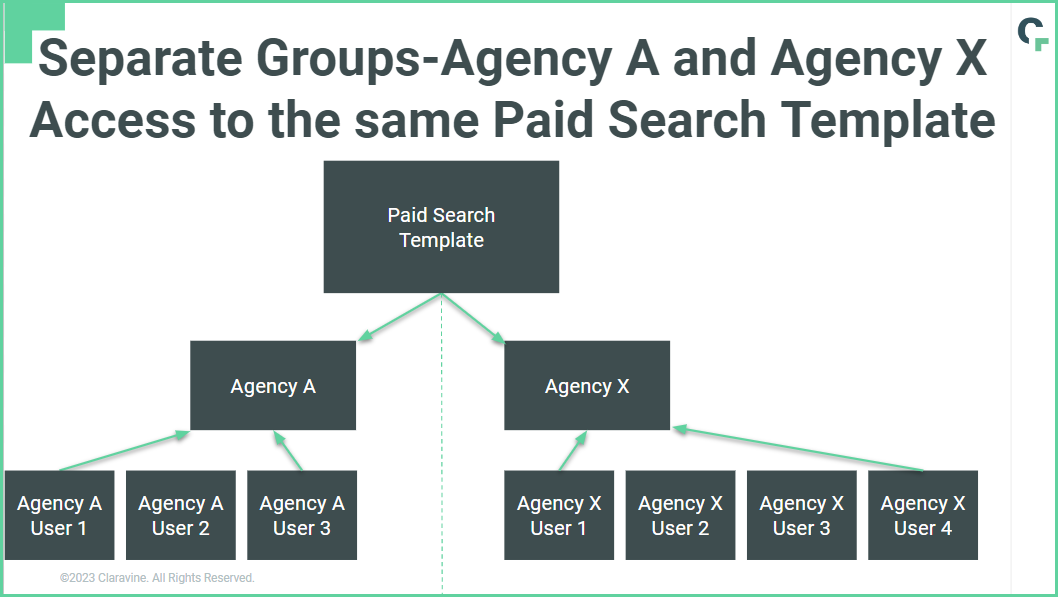 Example of how groups can be organized by internal/in-house or external teams, channel, media type, agency, geography, or any combination are "EMEA Online Media", "China_Agency Professionals_Paid Search", "All Display Channels-Global", "Affiliates".

There is no limit to the number of groups you can create in Claravine.
For more information review the Groups Overview Knowledge Base article.