Welcome Email Link Doesn't Work
After being added to the Claravine account you were sent a Welcome email to take you to Claravine to set up your password and profile.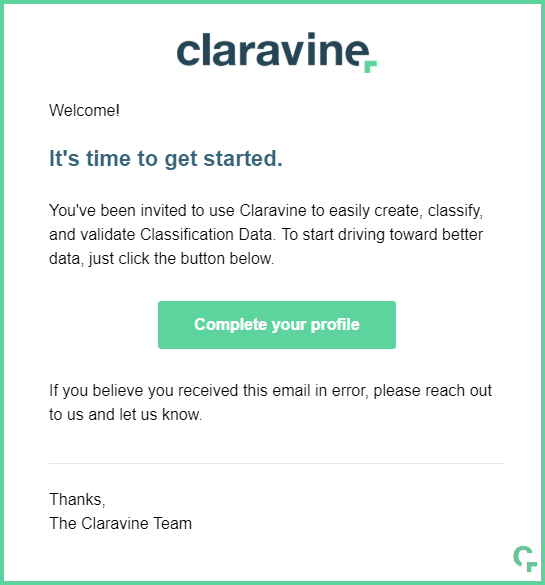 The link to complete your profile is only valid for 48 hours. Please contact your Administrator to have the link to Claravine resent.
Forgot Password
If you cannot remember the password you have chosen, click Forgot your password? on the login screen.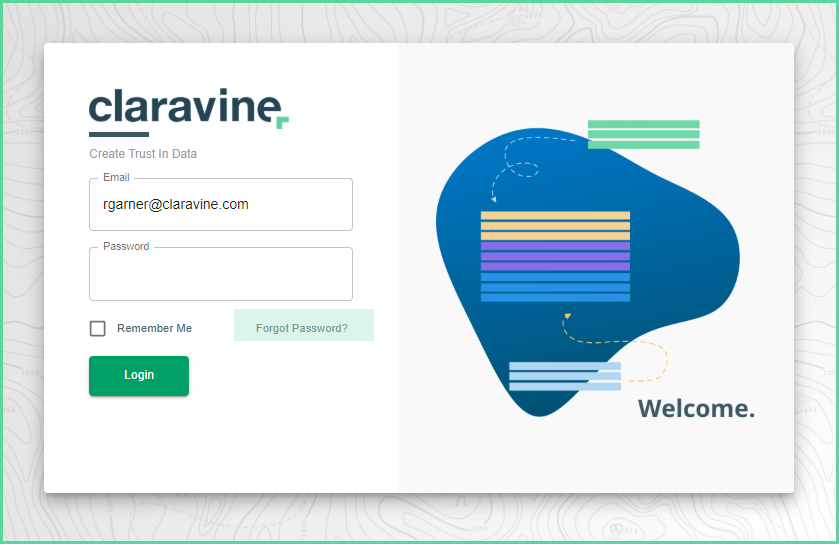 Enter your email address. Click Update.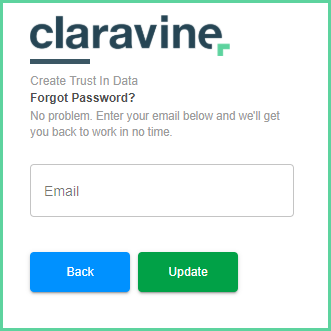 Please check your inbox and open the Reset your Claravine password email from team@claravine.com.
Click Reset Your Password in the email.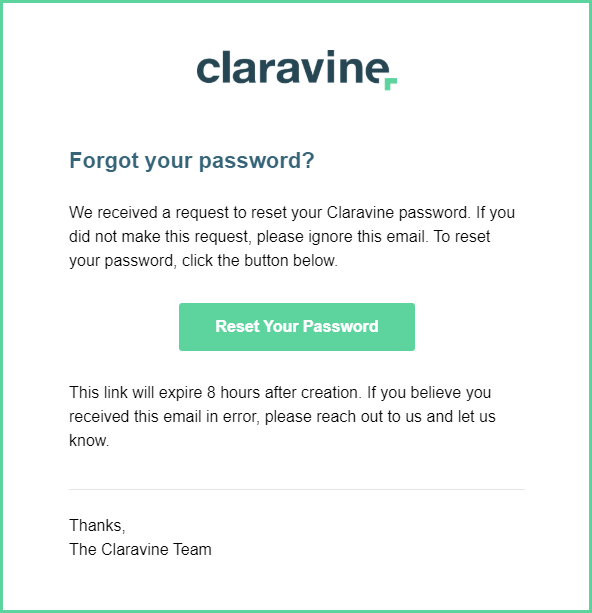 The link to reset your password is only valid for 24 hours.
On the Claravine login page, enter your new password and confirm the new password. The password must be at least eight (8) characters and contain any character.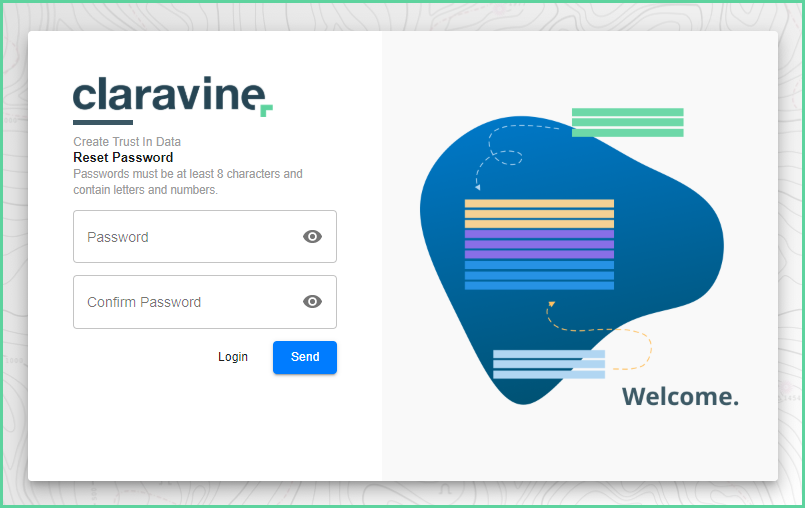 Click Send.