On the Organization Settings page, Administrators can make changes to the logo image in the upper left corner of Claravine and the name of the organization.
You must have the correct permissions to change the organization name.
Organization Settings
To edit the organization settings:
Click Settings on the Navigation menu.


Click Settings in the Sub-Navigation menu.
The Organization Settings page displays.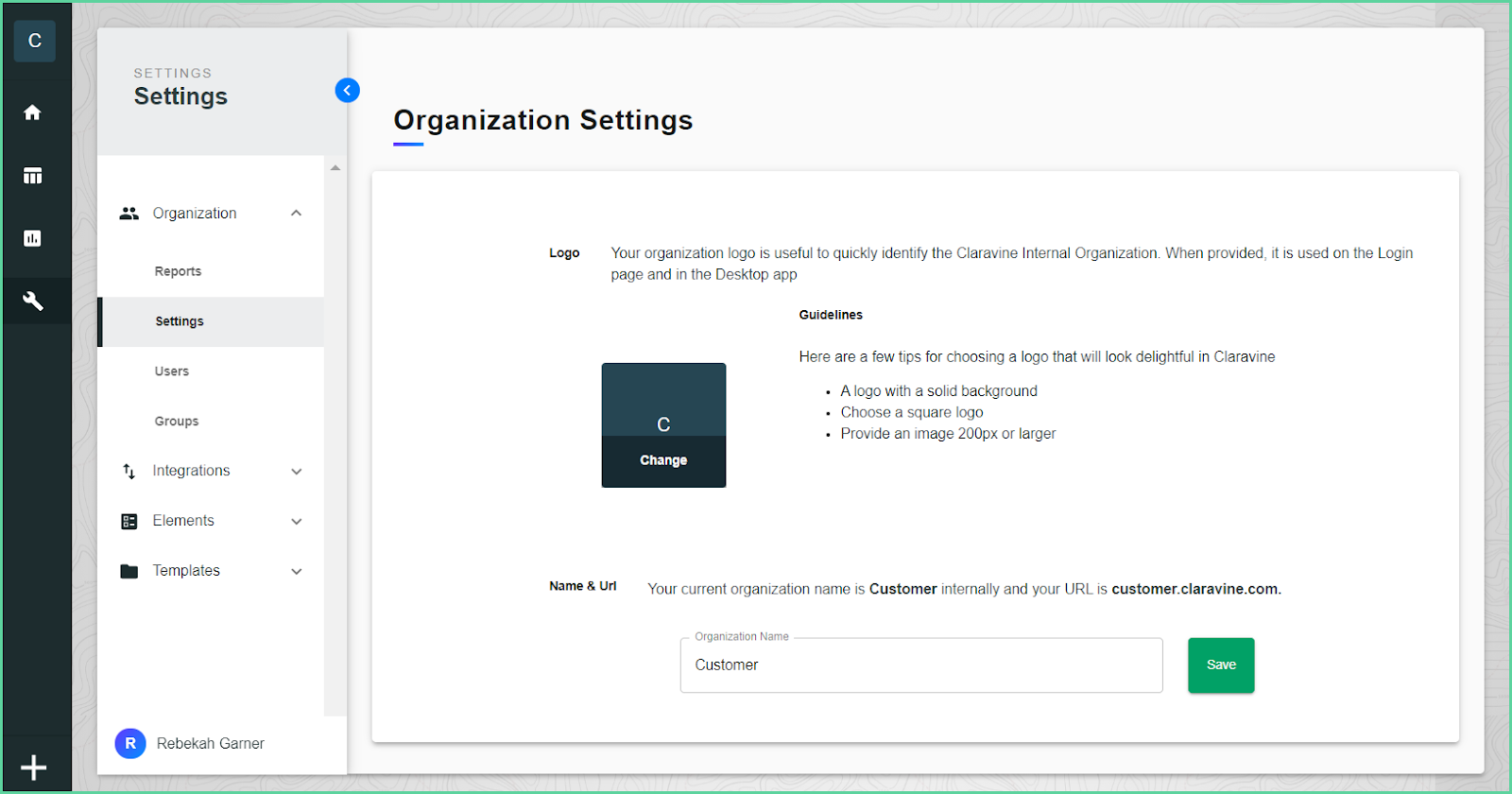 Administrators can edit the following:
Logo: Click Change

to add or change the organization's image. We recommend an image with a solid background, square-shaped, and 200 x 200 pixels or larger for proper display.

Name and URL: Editing an organization's name changes the login URL for all of your users and should be undertaken with caution, since it will impact everyone who uses Claravine at your company.
Click Save

.