Emojis are a simple and easy way to add personality to your marketing, advertising, and corporate communications. You can add an emoji to a Facebook post, email subject line, or other customer communication, and have been shown to boost engagement, humanize your brand, and extend your communication beyond words.
Claravine allows marketers to include emojis in Text Fields, Picklists, Constant Values, Imported Files, Submission Names, and Template Names.
Setup Required in Claravine
To use emojis in a text field, an Administrator must change the Field Type to Text and allow symbols at the Field Set or Template level.
Adding Emojis to Submissions
The user finds any unicode or HTML format emoji (not a JPEG or image file).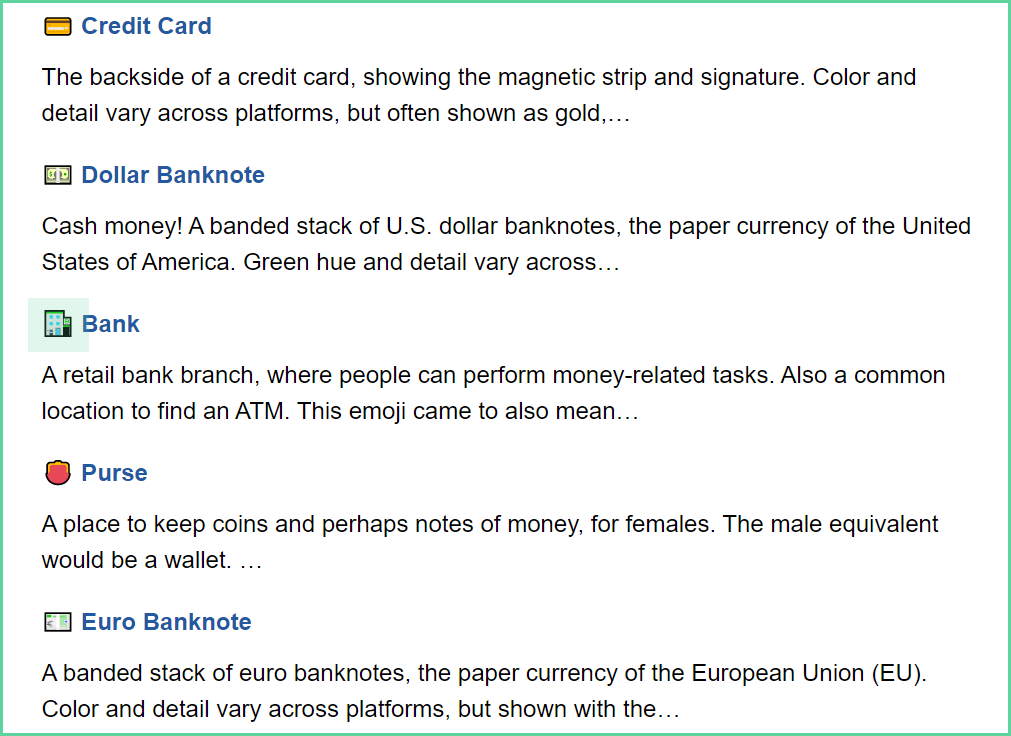 The user highlights and copies the emoji 🏦.
In Claravine, the user opens any template to create a submission. The user pastes the emoji in the appropriate field, the Submission Name, and/or selects an emoji from the picklist.


The file which is emailed to the user upon submission and is available to download from the Claravine platform will show the emojis as entered: