Claravine automatically requires a password reset after 90 days. Administrators or Managers with access to Users can force a password reset on the users' next login.
To force a to change their password when they next log into Claravine:
Click Settings on the Navigation Menu.


Click Users in the Organization Sub-Navigation menu.
The Users page displays.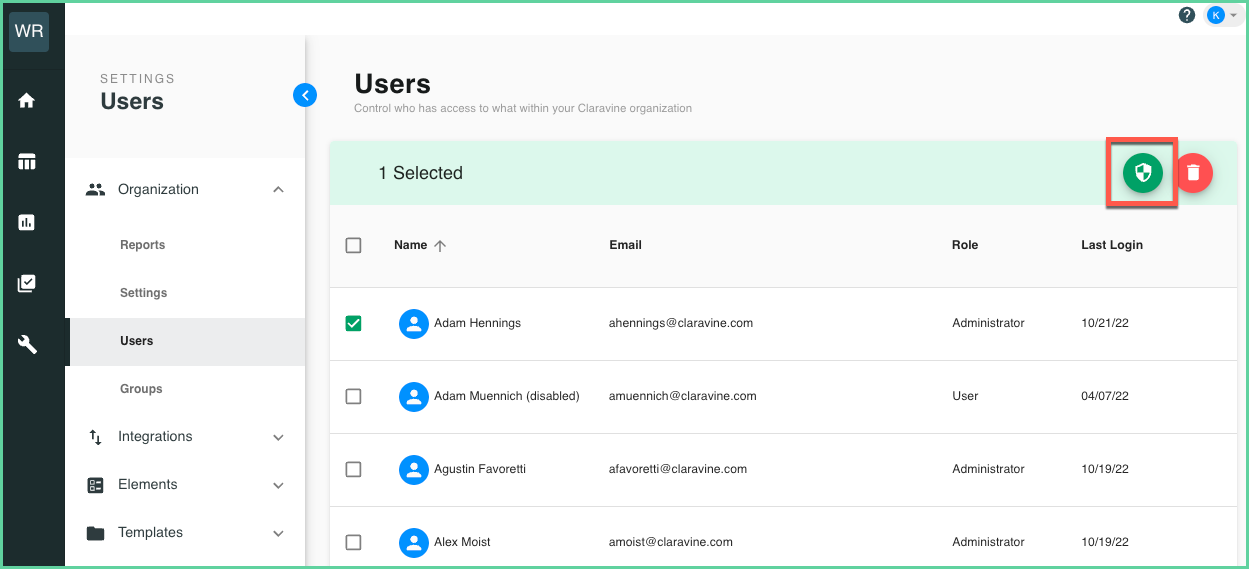 Click the checkbox to the left of the name of the user you want to reset their password on the next log in.


Click Password Reset.


A confirmation message displays, "Passwords Reset!"


The user

will not

receive an email. When the user logs into Claravine next, they will be asked to reset their password.