Reports allows users within a Group to view submission data by template within a specific period in a rollup table. Users can select a specific template, user, and date range and download the data from the Template Explorer. Pending or failed submissions will not be seen in this view.
To view the submissions in the Template Explorer:
Click Reports in the Navigation menu.


Select the Template name from the drop-down menu. You will only see the templates you have access to.
The Template Explorer table displays.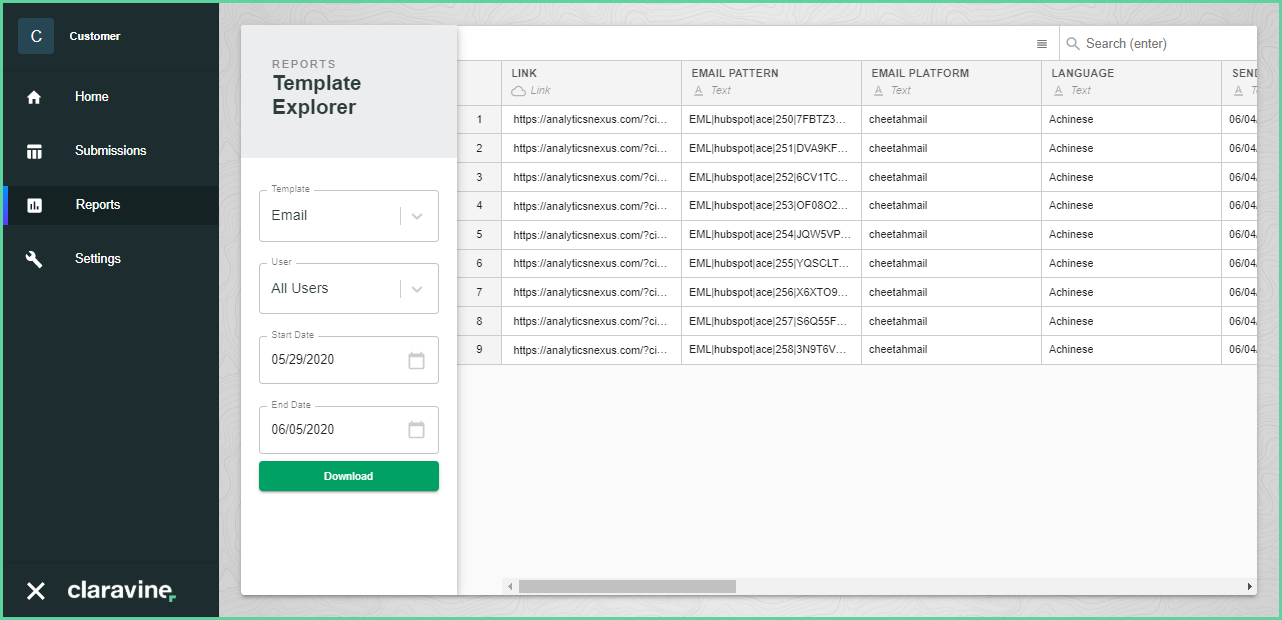 You can view the following information in the Template Explorer:
Pattern

Fields as input during the submission process

Final Claravine-generated link with pattern and additional parameters appended

Submitter Name

Submission Date

Submission Name


Filter your Template Explorer data by choosing a specific user, start date or end date in the Sub-Navigation menu.



Download the table view by clicking Download in the Sub-Navigation menu.